These oatmeal raisin cookies are super soft, chewy and one of the best choices of teatime treats.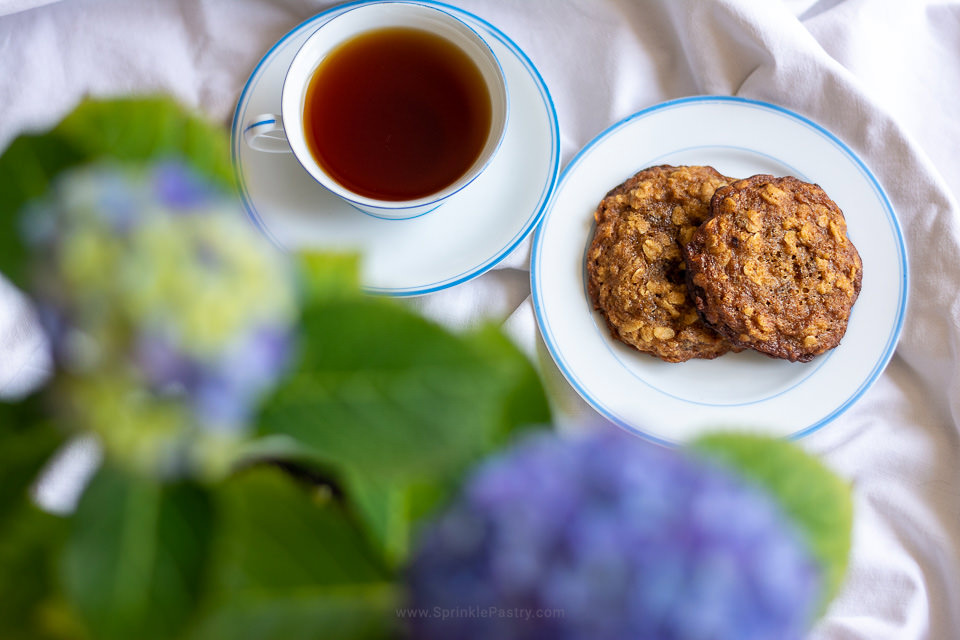 The warm combination of cinnamon, brown sugar, and raisins make them perfect for fall. They are easy to make and so light and delicious.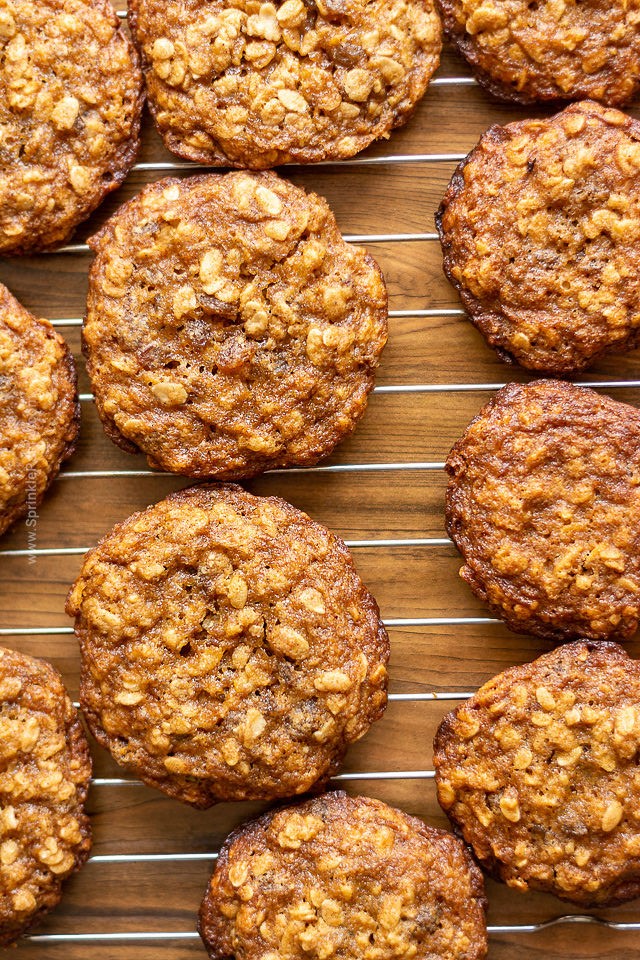 When I was a child I hated raisins; literally hated! I still don't like raisins but not for these giant oatmeal cookies. The sweetness of plump raisins in these chewy cookies and cinnamon flavor makes these cookies incredible. Anyway if you are not a fan of raisins you can easily replace them with any nuts or dried fruits of your choice because these oatmeal cookies are perfect with any combination of flavor.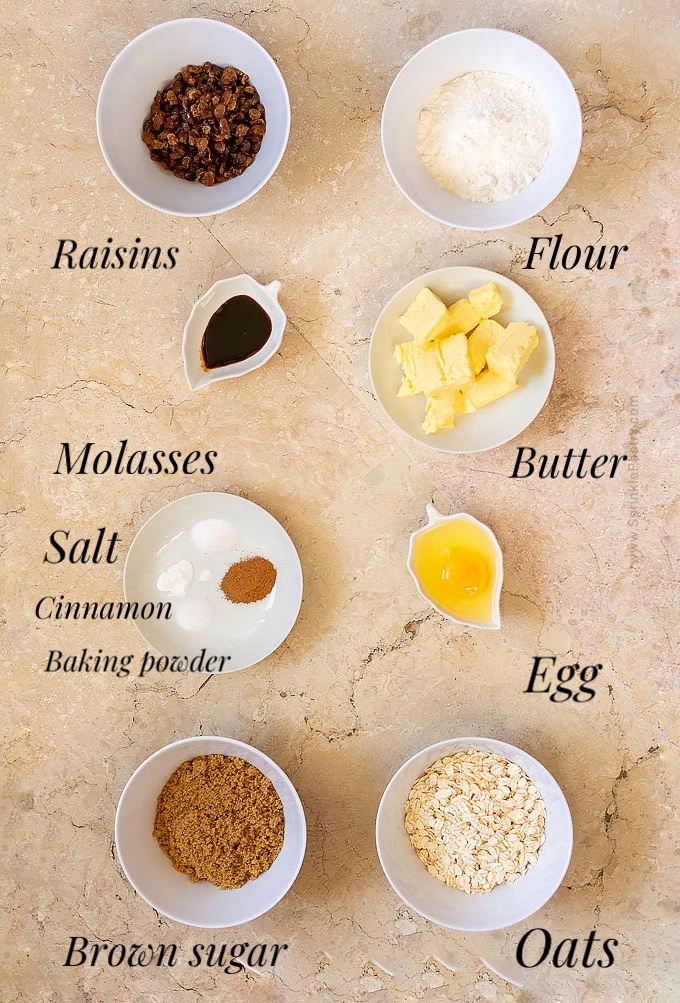 This recipe is adapted from Sally's Baking Addiction cookbook which I love every single recipe from that. Also, you can find hundreds of beautiful and straightforward recipes on her blog and enjoy baking. I reduced the sugar amount as I don't like my cookies very sweet and added a bit more cinnamon than the original recipe though.
Recipe Tips
Use all your ingredients at room temperature
Once you scoop the cookie dough and drop it on the baking sheet, roll them into balls, and slightly flatten each one.

I prefer to use brown sugar because it adds more flavor, moisture, and creates a chewier cookie but you can use granulated sugar or a combination of both.
To keep the cookies from spreading, it's best to refrigerate the cookie dough for about 30 minutes. By refrigerating the dough, the cookies bake up thicker and it allows the flavors to marry together.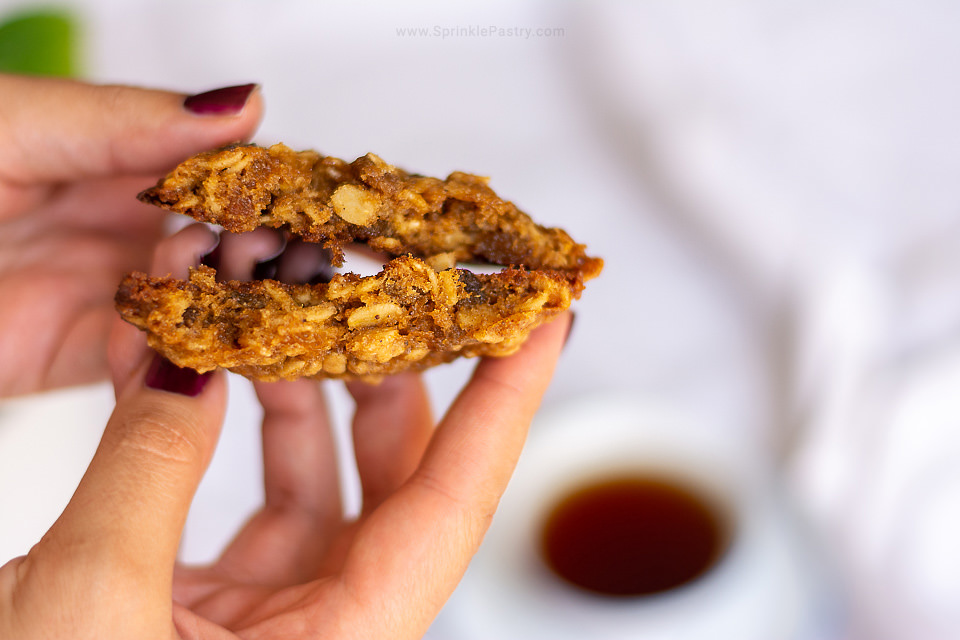 These cookies always bake up so perfectly and they may even change the mind of someone who thinks they don't like raisins!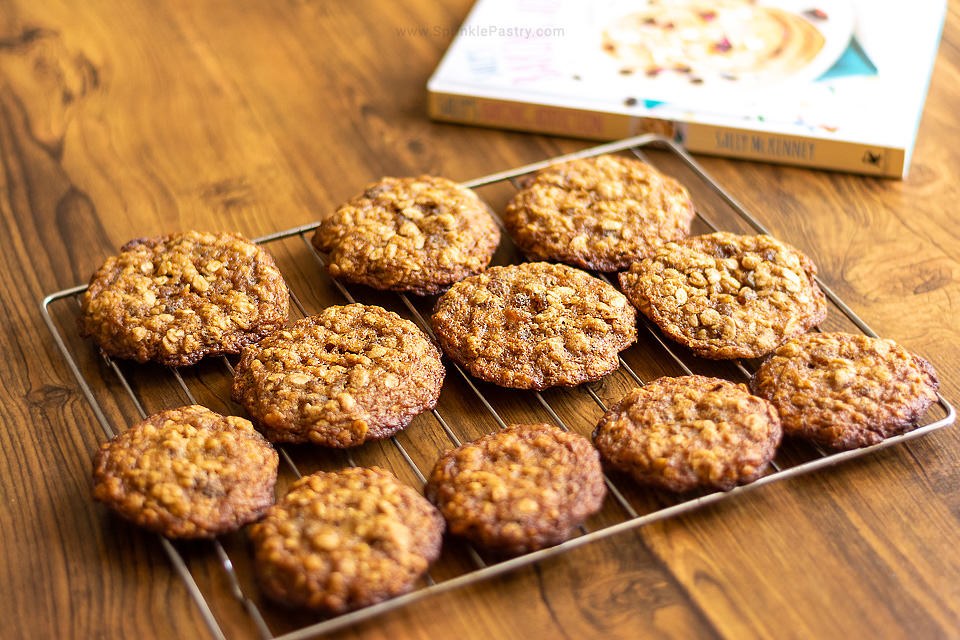 Oatmeal Raisin Cookies
Course: Snacks
Ingredients
200g all-purpose flour

1 tsp baking soda

½ tsp baking powder

½ tsp salt

2 tsp ground cinnamon

2 cups (160g) old-fashioned oats

1 cup (230g) butter, softened to room temperature

11/4 cups (250g) dark brown sugar


2 eggs

1 tbsp dark molasses

2 tsp vanilla extract

1 cup (140g) raisins
Directions
Preheat oven to 350°F (177°C). Line two large baking sheets with parchment paper or silicone baking mats. Set aside.
Whisk the flour, baking soda, salt, and cinnamon together in a large bowl. Stir in the oats. Set aside.
Using a handheld or a stand mixer fitted with paddle attachment, cream the softened butter and brown sugar on medium speed until smooth, about 2-3 minutes. Add the eggs and mix on high until combined, about 1 minute. Scrape down the sides and bottom of the bowl as needed. Add the vanilla and molasses and mix on high until combined. Set aside.
Slowly add the dry ingredients into the wet ingredients using a mixer on low speed until combined. Do not overmix.
with a large spoon or a rubber spatula, fold the raisins into the dough. The dough will be heavy and sticky.
Roll balls of dough (about 2 tablespoons of dough per cookie) and place 2 inches apart on the baking sheets. Bake for 12-14 minutes until lightly browned on the sides. The centers will look very soft and under-baked. Remove from the oven and let cool on baking sheet for 10 minutes before transferring to a wire rack to cool completely. The cookies will continue to "set" on the baking sheet during this time.
Notes
Do not leave out the molasses. It gives these cookies an extra-dark, rich flavor. You can replace it with dates or grapes syrup.
Soak your raisins in warm water for 10 minutes before using (blot very well to dry them) – this makes them nice and plump for your cookies.