I've been thinking about which recipe deserves to be the first-ever recipe that I will post on my blog and after struggling with myself, I ended up with a molten chocolate lava cake recipe. These little innocent creatures may look fancy and complicated but they are incredibly easy to make and just need 6 ingredients.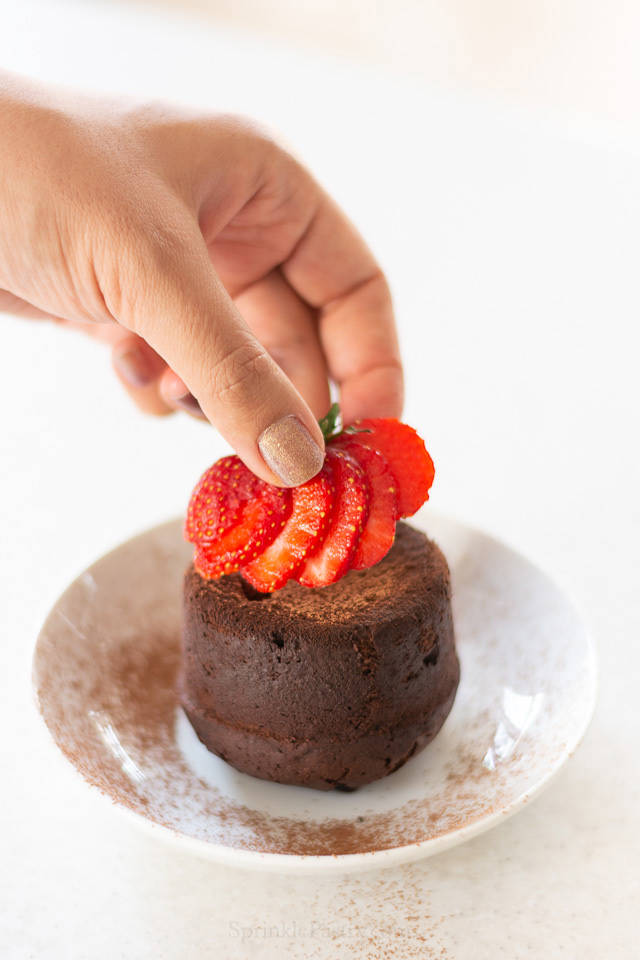 Chocolate is people's most favorite flavor choice around the world, regardless of the season and their age. As they say "Chocolate is The Answer, Who Cares What the Question is!" When it comes to extremely chocolatey desserts, lava cake is the first one that comes to my mind and that's all about the warm, oozing, liquid chocolate truth.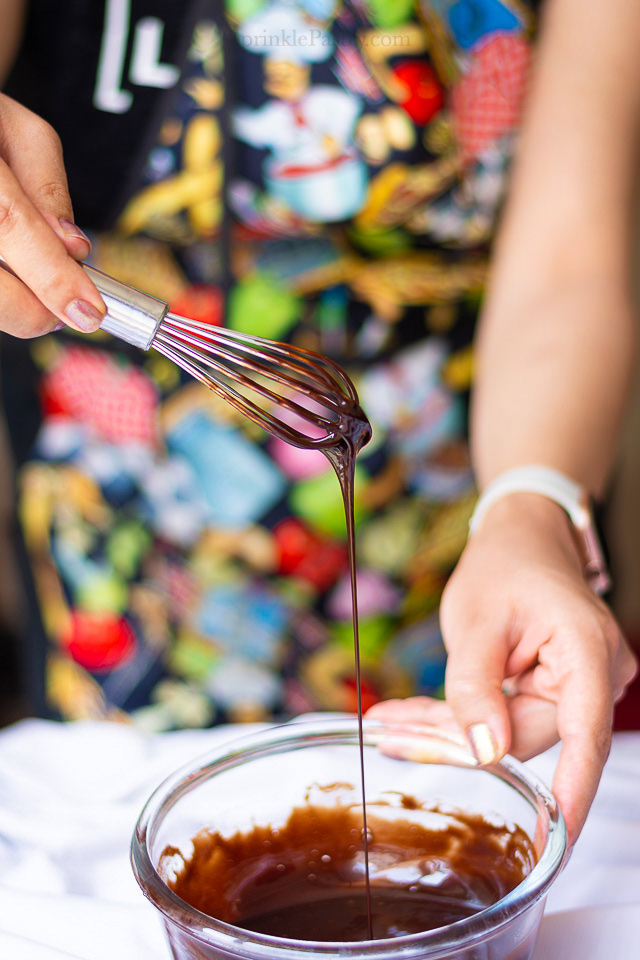 I can remember many years ago there was a cafe that had molten lava cake on their menu and they could find me and my friends there, eating lava cakes, at least once a week. (there were not many places serving lava cake at that time and I guess we helped their business so much, lol.)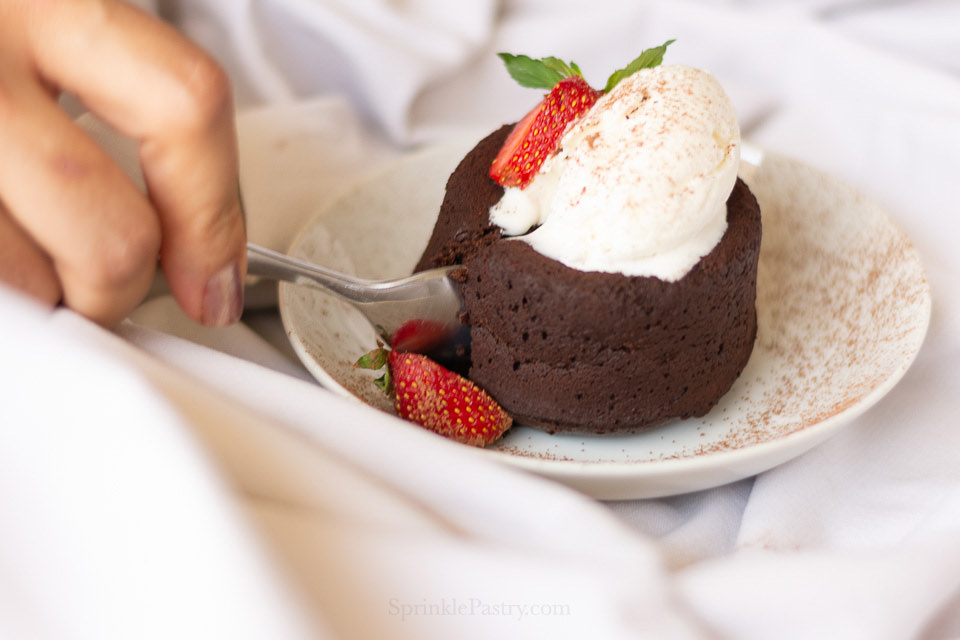 I have tried and adjusted many recipes and I reckon these molten chocolate lava Cakes for Two, are the perfect small batch dessert! These are really good for when you crave something sweet and chocolatey and you are not in the mood for making a big cake. That's where small-batch desserts come in super handy. You can have them in your tummy in less than 30 minutes and as they are single serving, you don't have to share your cake with anyone.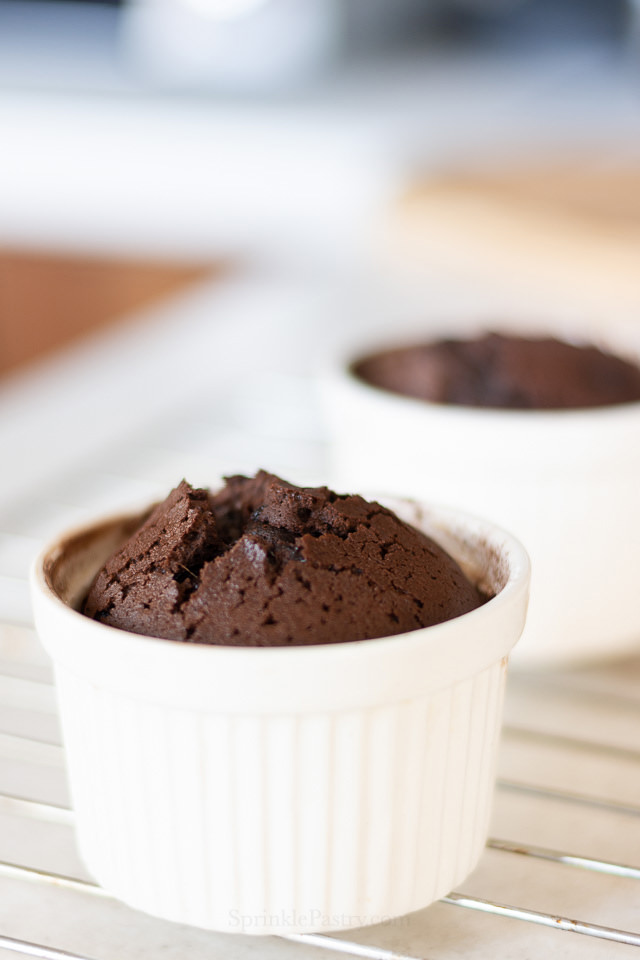 These Lava Cakes Are My Favorite Cause
You only require one bowl and a whisk to prepare
They will be ready in less than 30 minutes
They just need 6 simple ingredients
It's a perfect dessert for small dinner parties, valentine's day and any occasional events
You can serve them with a scoop of vanilla ice cream, whipped cream, chocolate sauce or any different types of berries
You can prepare the batter in bigger batches ahead of time and refrigerate, then bake your Molten Lava Cakes for stress-free presentation.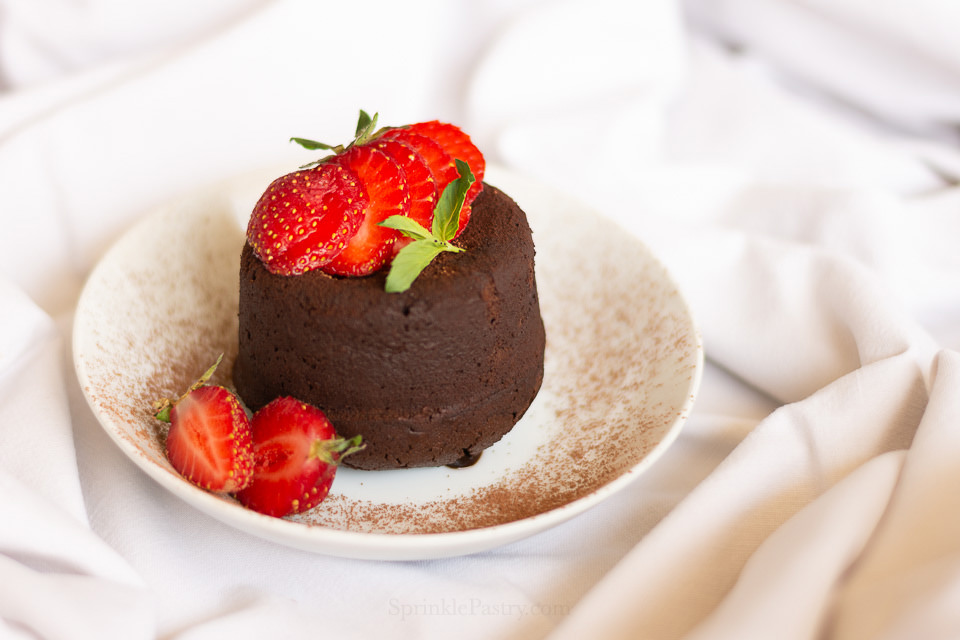 Chocolate Lava Cake Ingredients
Semi-sweet chocolate: Semisweet chocolate has a cacao content of around 60%, and if you like dark chocolate can be used interchangeably with bittersweet chocolate which hovers in the 70% cacao range. Try to use quality chocolate because it will directly affect your dessert taste.
Butter: Use any unsalted butter so you can control the salt
Powdered sugar: Use powdered sugar and NOT granulated sugar. Whether you use semisweet or dark chocolate, you should adjust the sugar amount. I'm not a big fan of too-sweet desserts, so I'm using 70% dark chocolate. If you like it sweet, go ahead and add more sugar or semisweet chocolate.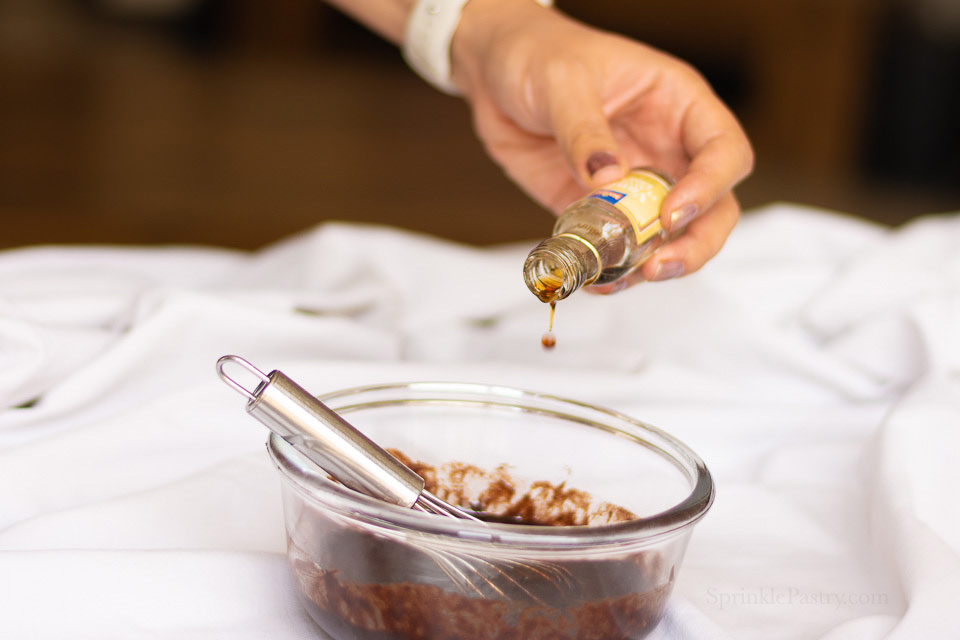 Eggs: we will use both 1 whole egg and 1 egg yolks so you will need a total of 2 eggs at room temperature.
Salt: just a 1/8 teaspoon will do to enhance the chocolate flavor.
Flour: I use regular all-purpose flour
Espresso powder: The espresso powder is optional and just enhances the chocolate flavor in these cakes, it won't make them taste like coffee.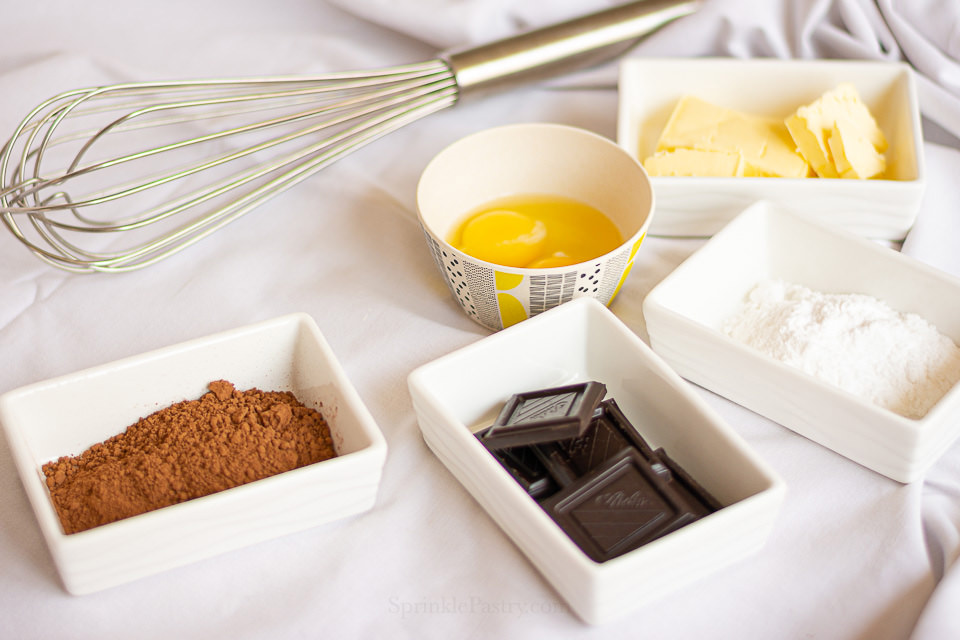 Preparing Your Ramekins (And Other Alternatives)
I highly recommend using 6-ounce ramekins. They're the perfect size for these single-serve lava cakes. (this recipe makes 2 cakes) The most important part of making lava cake is to butter or oil the ramekins and dust them with cocoa powder. It helps your cakes slip out easily once baked. If any part of the ramekin is not greased, you'll have a lava cake catastrophe! Of course, you can eat them in the ramekins too! But the ramekins will be hot, so you'll have to wait for them to cool down a bit before you try.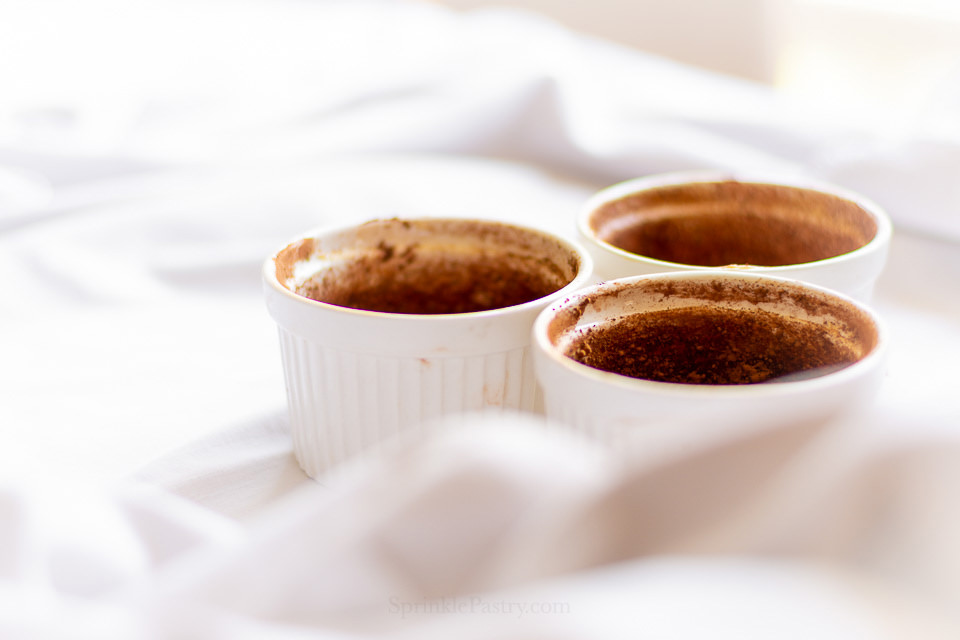 If you don't have ramekins, you can use aluminum foil cupcake cups or muffin pans. These are slightly smaller than the ramekins so you will make three cakes instead of two and bake for 8-10 minutes.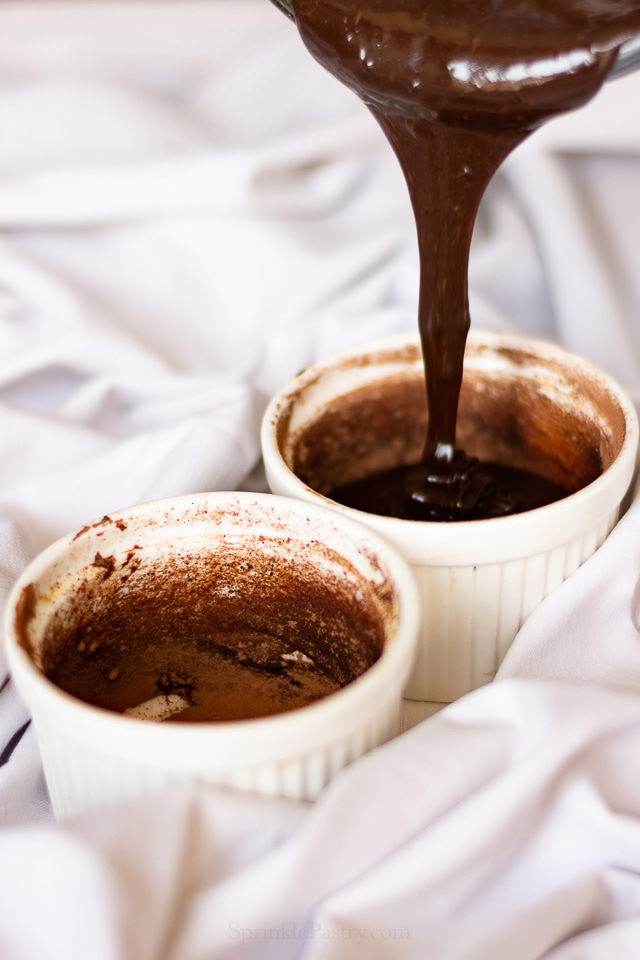 Can I Prepare Molten Lava Cake Ahead Of Time And Store Them?
You can easily prepare the cake batter in bigger batches and store it in an airtight container or in the wrapped mixing bowl in the fridge for up to two days. Before baking your Molten Chocolate Lava Cakes from the refrigerator, place the mixing bowl with batter on your kitchen counter and allow it to come to room temperature. Then prepare your ramekins like I and fill them with the batter as I explained them above.
You can also keep your baked lava cakes in the freezer for up to 3 months. Wrap your cakes individually and securely in plastic wrap and store them in zip bags, removing air, or in an airtight container. Thaw lava cake overnight in the refrigerator before reheating them for a few seconds in the microwave.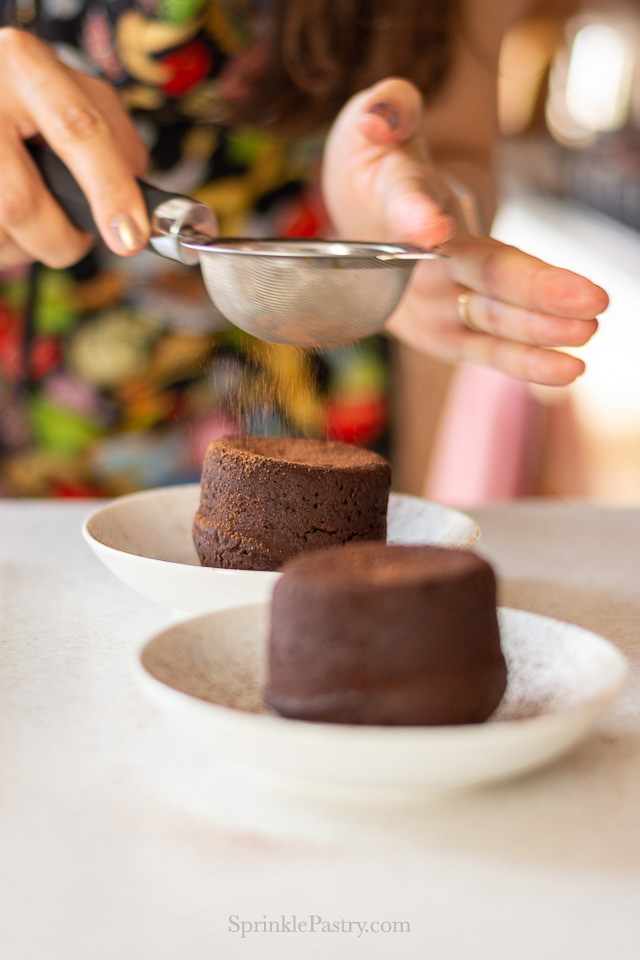 Chocolate Lava Cake
Course: Desserts, Recipes
These little innocent creatures may look fancy and complicated but they are incredibly easy to make and just need 6 ingredients and only require one bowl and a whisk to prepare!
Ingredients
60 grams unsalted butter

2 ounces semi-sweet (or bitter-sweet chocolate) chopped


45 grams powdered sugar


1 large egg


1 egg yolk


1/2 teaspoon vanilla extract


32 grams  all-purpose flour


 A pinch of salt


1/2 teaspoon instant espresso powder optional

Directions
Preheat the oven to 400°F (200°C). Generously butter two 6-ounce ramekins and dust them with cocoa powder. Set aside.

Add the butter and chopped chocolate to a large microwave-safe bowl and microwave in 20-30 second increments, making sure to stir well after each increment, until melted and smooth. Remove from the microwave and whisk in the powdered sugar, then add in the egg, egg yolk, and vanilla and mix until fully combined.

Add in the flour, salt and espresso powder and mix until just combined, making sure not to over mix the batter. Evenly divide the batter between the two prepared ramekins.

Bake at 400°F for 12-14 minutes or until the edges are firm and the center is slightly soft (but not jiggly). Remove from the oven and allow it to stand for 1 minute. Carefully invert each ramekin onto a small plate, serve with your favorite topping and enjoy!